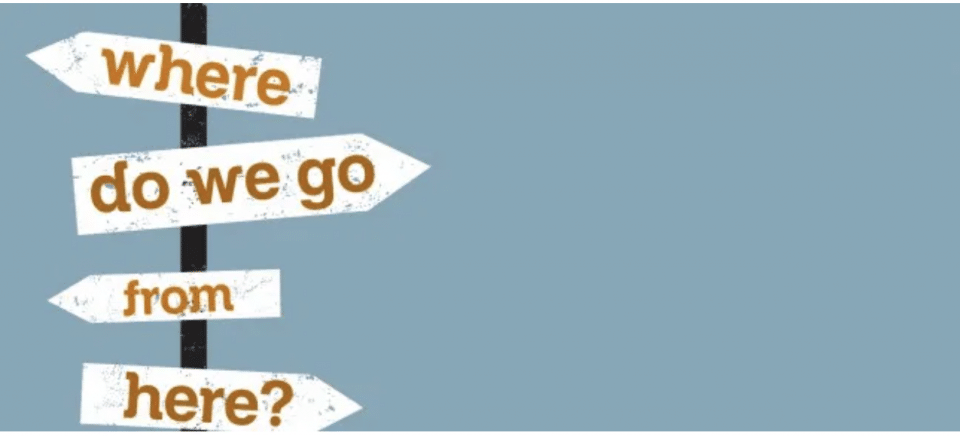 In early May, I presented one offer and sold two other listings within a 48-hour period for a combined $1,587,000 over the respective list prices. The last of those offers to be signed happened while I was sitting with a husband and wife who were selling their San Carlos home. We had pored over the submitted offers, made the appropriate selection and my sellers left, seemingly too stunned to speak and trying to comprehend the value their home had just achieved. It was at the end of this particular day that I returned to the conference room and sat quietly.  In a moment of reflection and clarity, I realized for the first time that we have a massive problem heading our way, and it had nothing at all to do with the stability of the real estate market.
Even for those of us who do nothing but San Carlos real estate on a daily basis, the past five months have been difficult to understand, hard to fathom and in some instances, tough to watch.
A Startling Milestone
Let this statistic sink in:  The average sales price for a San Carlos home for our spring market was $2,468,361. Just nine years ago the average price for a San Carlos home was $965,103, which was still an incredible amount of money. A current average purchase price of $2,468,361 means that the average buyer would need to have a minimum of $600,000 as a down payment and be able to afford a $1,900,000 mortgage and property taxes of $28,000 per year. Or a monthly payment of $8,297 (mortgage) and $2,333 (property taxes) for a total housing payment of $10,630. This figure obviously does not include insurance and other expenses of owning a home.
Earlier this year I had a buyer group where one buyer was a doctor and the other a nurse.  They had a combined income of just over $500,000 per year. They had been renting for three years and managed to save just over $400,000 toward a down payment. After getting outbid left and right, they finally threw in the towel about three weeks ago. I could not blame them. They had worked a ridiculous amount of overtime to get their hospital through the pandemic and were unable to afford a simple two bedroom starter home in one of the communities they served.
The scary part is that this was a family with an outstanding income and they still couldn't make it work. What about teachers, police officers, firefighters and other critical personnel to our infrastructure? How could they possibly stand a chance? Many of them already commute to San Carlos from long distances.  This very dire situation will be the single biggest issue facing San Carlos and the mid-peninsula over the next 20 years. It has been festering and reluctantly growing over the past decade and now it is on full display. How can a town have an infrastructure and a bonded community if the key components to in the infrastructure cannot live here?
The scarier notion is that for the buyers who are purchasing a home, the majority are not purchasing the home with $600,000 down and a $1,900,000 mortgage. The reality is many of them could pay cash outright if they chose to and many put down up to a 50% down payment.  This, more than anything, illustrates the true financial strength of those purchasing in the San Carlos housing market.
 We Will Not See A Substantial Correction Like We Did in 2009/2010
Unlike in 2009 when the market went down, many of those homes purchases in 2002-2008 were purchased with 10% down, 5% down 0% down and my personal favorite, negative amortization loans. The bottom line is that there was no room for error on a market correction.  Now, even if the market were to correct significantly, the vast majority of sellers will not feel the financial strain to sell and get out.  They will simply ride it out. Economic pressures will not force the vast majority of sellers to get out from under a mortgage given the substantial equity positions.
How Did We Get Here?
The pressure on the San Carlos market has been building for some time.  The first year of real pressure after the Great Recession started in 2013 and saw five successive years of substantial appreciation. 2018 & 2019 saw even returns to minimal gains at different times of the year. 2020 started off strong and the pandemic wiped the two busiest months for real estate in San Carlos (April and May) completely off the books.  Homes that were selling early on in the pandemic had a noticeable edge taken off their pricing. What we did not know early in the pandemic was that a perfect storm was brewing.  The buyer frenzy that would take hold by the end of 2020 and through the spring of 2021 was so strong and impactful that it will likely be characterized as the strongest market of our lifetime. And it is not even close to being done.
This market-of-a-lifetime cannot be chalked up to the typical Big Three combined forces that are usually in alignment for a strong market on the peninsula: low interest rates, a record stock market and outstanding employment figures.  What has happened here is deeper than that and is worthy of a closer look. In addition to the Big Three mentioned above, there is a fourth tributary that is joining the fast moving river of property values.  For the first time ever in significant numbers, please welcome the Millennial Buyer.
As noted in Caroline Mimbs' The Atlantic article of June 1st, 2021,
"Millennials are, as my co-worker Robinson Meyer poetically put it, "passing through the U.S. economy like an elephant being digested by a boa constrictor." Perhaps nowhere is that stretch more apparent right now than in the housing market."
For the first time ever, Millennials have finally decided to enter the housing market.
"The generation's delayed entry into home-buying is helping drive prices to historic highs and inventory to record lows, our staff writer Derek Thompson reports: "Pick a housing statistic at random, and it's probably setting an all-time record." To borrow from the pop album du jour, it's brutal out here."
 Consider the following: The largest Millennial group is ages 30-39.  Never before in the history of the United States has this age range been as numerous as it is today. Further, this is an age range that largely stayed out of the home purchasing process until now. In previous generations, this would have been an age range that was largely settled with a home purchase prior to reaching 30. The pandemic changed all of that.
Many Millennials emerged out of the pandemic realizing that the stability, especially in the single family residence market, had benefits that were not fully considered pre-pandemic.  This rings true with everything I have seen with my buyers this year. Almost all are exactly in this age range and when they first meet with me, they quickly state the reason they finally decided to enter the housing market: The Pandemic.
The pandemic changed so much about how we work, see our home life and how we use our properties.  In almost every instance, these changes led prospective buyers and long-term renters down the road of pursuing single family home ownership.
Where do we go from here?
The San Carlos housing market is the ultimate double-edged sword. Aggressive asset appreciation for property owners, but at a cost of key personnel to our infrastructure and ultimately a less cohesive community.  There are secondary challenges as well. Many current property owners have family financially blocked from being able to live close by.  This can be  especially challenging for those trying to move parents closer or find a home for a child who is now a young adult starting their own family.
Towns like San Carlos up and down the peninsula have made a concerted effort to organize affordable housing and make Below Market Rentals a part of almost all development.  The reality it is that it is not even close to being enough.  We are just starting to see shades of a crisis the has the potential to drastically and forever change our community.
I am certainly aware of the mountain of irony behind an article of a real estate agent sounding an alarm for the market-of-a-lifetime. However, as I have said in this blog since 2007, I would always report the good and the bad, regardless of the effect on the real estate world. Only reporting one side is a quick way to lose your audience's trust.
As always, I appreciate your readership. I will publish further details and movement on the San Carlos market in the months to come.