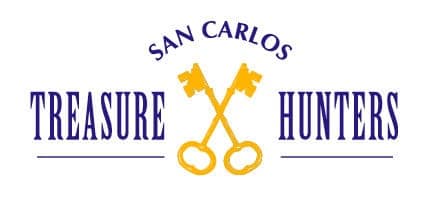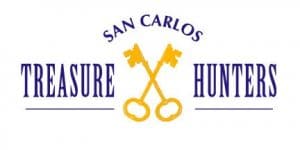 It was a very difficult decision, but after 13 years it is time for me to leave San Carlos Treasure Hunters.
When I first started the idea of San Carlos Treasure Hunters in 2006, I had no idea it would become what it is today.  We have served over 2,000 San Carlos families and helped teach many of our youth the history of San Carlos, how to work under pressure and how to work as a team.  It has been a fantastic ride and I would not change a thing.  However, it is time for me to leave as there is another, new event that I am very excited about bringing to San Carlos.  Just as with San Carlos Treasure Hunters, the preparation and hours it will will take to lift it off the ground will consume much of my free time.
I have handed San Carlos Treasure Hunters off to Dr. Gary Lau of San Carlos Orthodontics.  Gary has been my partner for the last 6 years in running the event and it is his turn to lead San Carlos Treasure Hunters.  He will do a fantastic job and I am excited to see what he comes up with as a new generation of San Carlos youth get ready to tackle this year's event.
A huge thank you to all of the families that devoted time and energy to San Carlos Treasure Hunters.  I will look forward to bringing you up to speed on my new event shortly.
Bob Bredel