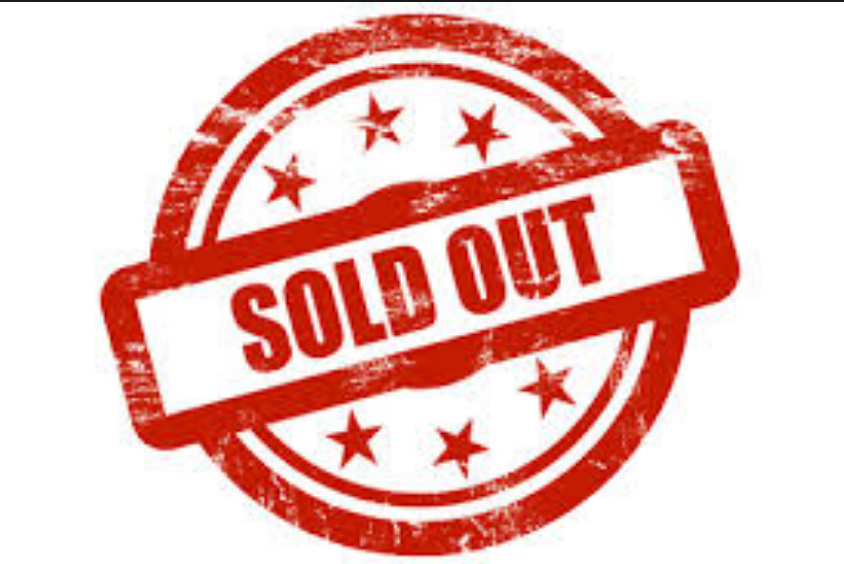 The Seven Years War
The 2018 San Carlos real estate market is not a market at all.  It's a war zone. Any home brave enough to come onto the market is assaulted from every direction imaginable from buyers who are fed up, exhausted and feeling like they can never get in front of the ever changing price ceiling.  There is only one victorious party per house.  The unsuccessful buyers bandage their wounds, head home and hit the refresh button on the MLS to wait for the next home to make its way to the front of the battle lines. Welcome to San Carlos real estate in 2018.
We are entering our 7th consecutive year of appreciation in San Carlos homes.  However, what has taken place over the last few months is being viewed as nothing short of astonishing, even by those who have been involved in San Carlos real estate for a very long time. Former, well established price ranges are being obliterated. Homes selling in the $3M range are no longer an anomaly.  $4M?  No problem.  The very best homes in San Carlos now command it.  The average selling price for San Carlos homes since the first of the year is approaching $2M.  East side San Carlos just had a home close a bit shy of $1.8.  As predicted earlier in the year, we will likely see the $2M mark hit east San Carlos prior to year-end.  It is exciting, frightening and anxious times, all rolled into one.
What's Really Going On
The massive upward pressure on the market can be be blamed on obvious culprits such as low interest rates, ridiculously low inventory and favorable economic conditions.  While all of those are playing a part, you need to look deeper to truly understand what is not just moving our market, but transforming it. The reality is that the entire peninsula is being steamrolled and homogenized by an insatiable demand for homes by well financed buyers from around the country and the world.  Towns no longer have the extreme disparity in pricing.  They are closing the gaps on each other.  As an example, take a look at our neighbor to the south, Redwood City, a town that used to traditionally sell at 20% less than San Carlos in most neighborhoods.  Redwood City has now closed that gap considerably.  Homes in Edgewood Park, Mount Carmel, Farm Hill and Emerald Hills have no problem hitting the 2M, 3M and even 4M marks in some parts. The Bay Area, specifically the peninsula, is being viewed by the world as not only a desirable place to live, but as a place that must be in any prominent company's portfolio.  It is diverse, progressive and the world leader in technology.  Companies understand it is taking a sizeable investment to conduct business in the Bay Area, but the concept is being viewed more and more as a necessity rather than a luxury.
Your Average San Carlos Buyer
Just who is the average San Carlos buyer?  In a nutshell, the average San Carlos buyer is looking between 2M-2.7M.  They have an average down payment of 700K-1.1M. Nine out of ten buyer groups have at least one of the buying partners involved in technology.  The most popular age range is 28-32 years old.  Many San Carlos buyers are former Palo Alto and Menlo Park buyers who have abandoned ship in those markets as their price ranges obviously exceed those in San Carlos.  They are well educated, many with advanced degrees.  The vast majority are transplants from other parts of the country. They are sophisticated, tech savvy and view San Carlos not only as a place to start a family, but as a landing spot that will offer them a solid return on their real estate investment.
Casualties of War
Sellers are the obvious winners of the war.  Buyers brave enough to endure the current market conditions will one day be in that same category.  However, not everyone is a winner in this war. Teachers, firefighters, police officers or anyone who is working for something much greater than just themselves is in a battle they can't win on the housing front. Many parents such as myself and my wife understand that it will be almost impossible for our kids to live anywhere near Bay Area, let alone San Carlos. What does not having these groups live in our community do to San Carlos long term?  That, I'm not sure, but it seems obvious we are not better off without them. "The Village" as San Carlos was known as for such a long time is slowly eroding away.  City leaders have done a really nice job of trying to preserve the essence of The Village. However, the reality is that the development of downtown was necessary for a variety of reasons in order to support the town's financial viability into the future.
San Carlos homeowners have done exceedingly well and are celebrating home values that seemed impossible only a few years ago.  However, as is the case with all wars, one has to wonder if the gain is worth the sacrifice.