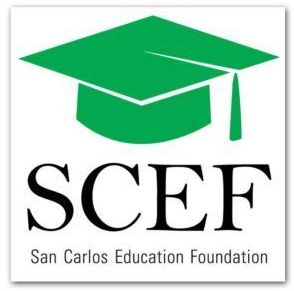 New for 2017-2018:  The SCEF PACKAGE
After 10 years of a partnership with the San Carlos Education Foundation, I am thrilled to announce our newest agreement which was just signed this week.  This agreement has the potential to send a significant amount of money to our schools and I could not be happier to again be the Exclusive Real Estate Sponsor for SCEF.
If you, your family, friends or work associates are in the market for a home or to sell a home, you will want to inquire about the SCEF Package.  There are two ways to utilize the SCEF Package:
(1)  Sell Your Home for $1.  This has been an auction item that I have offered at every Spring Event for SCEF since 2008.  Essentially, the winning bidder has their bid go directly to SCEF and the listing side commission is waived by Dwell Realtors.  The winning bidder receives a savings of $30,000-$50,000, on the sale of their home.  For this year, there is no need to wait to purchase the Sell Your Home for $1, item, as it has a buy-it-now price of  $25,000. If you have a home valued at $2,000,000, you would be instantly saving $50,000 after your buy-it-now price of $25,000.  It is truly a no-brainer.  We can even arrange to have the bid price paid from the sale of your home.  The family purchasing this item last year had an immediate, net savings of $42,000!  Please see SCEF or email me for complete details.  This is a single item that can only be purchased once during the 2017-2018 school year,
(2)  SCEF Package.  Any buyer or seller who sells or buys a home with me at Dwell Realtors, and asks for the SCEF Package, will have an immediate donation to SCEF in the amount of $5,000, upon the close of escrow.  It gets better.  Once four SCEF Packages have been used, the donation amount goes up to $10,000 per closed transaction with the SCEF Package.  There is no limit to the number of donations made to SCEF for 2017-2018.  Please contact me for complete details, as I am happy to walk you through any questions you may have.
A huge thank you to everyone SCEF who works so hard for our schools and giving me the opportunity, once again, to assist with the fundraising efforts.