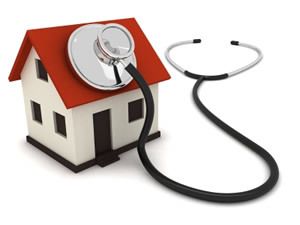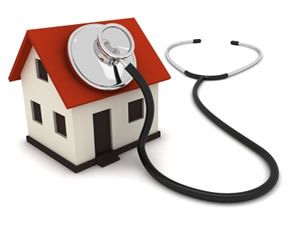 Coming Back Down To Earth
After five consecutive years of double digit growth, the San Carlos real estate market has made a smooth landing back toward a more balanced market.  It is important to note that the market did not crash, a bubble did not burst and prices have not gone down.  We have simply transitioned from strong, double digit appreciation to something more closely resembling a healthy market with single digit appreciation.
A variety of factors have contributed to this more balanced market:
(1) Buyer Fatigue.  Buyers are exhausted. Losing house after house in multiple offer situations will affect even the most steadfast and determined buyer.  Buyers saving for their 20% down payment were also facing a losing proposition when property values continued to escalate faster than they could save toward the purchase.
(2) Seller Expectations.  In some cases, seller expectations finally detached from reality. Even the most desperate buyer wanting to get into San Carlos has its limits.  We finally hit that breaking point. The best way to describe this situation is to understand that when the market is truly hitting on all cylinders many buyers will look past blemishes such as location, layout and resale concerns.  When the price is pushed and the market is starting to even out, those blemishes become far more pronounced. The more blemishes a property has, the more likely it is to sit and not receive multiple offers.  It is a very particular nexus of different market forces.  We have hit this exact point in San Carlos.
(3) Relocation.  The market has exhaled, in part, due to some buyers relocating out of the area and thereby removing a segment of the entire buyer pool.  Some have put their hands up, surrendered and had enough.  Others have made a quality of life decision for their family and moved to an area where the cost of living is not as extreme. Myself and other agents at Dwell that focus almost entirely on San Carlos all have a handful of clients who have taken this route within the past few months.
Why This Is Good For San Carlos Property Values
The pace we have been on for the last five years was not sustainable.  Two things can happen when you have an unsustainable path in real estate, (1) the market crashes; (2) the market slowly turns to something more healthy.  Luckily, we appear to have option (2).  Why?
Real estate markets collapse when economic conditions worsen, the current prices are not sustainable and there is not enough equity in properties to justify sticking out the downturn. This was a large part of the mid-peninsula in 2008-2010.  This market is different, and here's why:
(1) Down payment.  Homes is San Carlos are not purchased with no money down, or even 10 or 15% down.  The minimum is almost always 20% and the average is well over 30%.  There is substantial equity in the San Carlos housing market.
(2) Tech.  If you ever want a true calibration of the San Carlos market, just look to tech.  As tech goes, so goes the San Carlos housing market.  It is perhaps the truest and most accurate indicator of the health of our market.  Currently, the tech market is very good.  With more traditional giants such as Google and Facebook so close by and the emergence of other tech companies moving so close to San Carlos such as Box.com, the tech market appears to be healthy for the foreseeable future. While start-up funding has slowed, the main players have a robust financial outlook.
The Takeaway
As crazy as the last few years have been in the San Carlos real estate market, we have experienced similar, somewhat recent red hot markets in 1998-2000, 2003-2005.  It is also worth mentioning that perhaps the largest increase of all time occurred in the late 1970s when property values essentially doubled within a few years.  The point is that the most recent escalation in values is far from an anomaly.
A more fair and equitable balancing of the San Carlos market for buyers and sellers is a good thing as it returns health to the market and it will also diminish the impact and likelihood of a major market downturn, rather then experiencing a more minor correction.