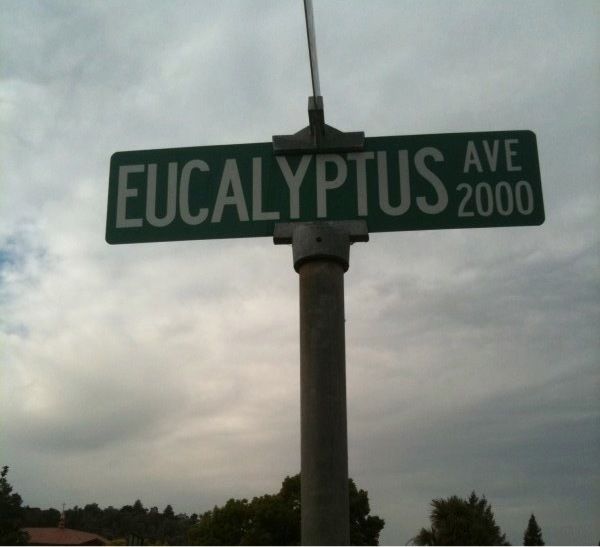 A San Carlos Tradition
The mere mention of the name "Eucalyptus" in and around San Carlos will conjure up images of holiday lights similar to National Lampoon's Christmas Vacation, imported snow, massive crowds and what has become known as "Mardi Gras for Kids" every October 31st.  Halloween is the opening act for Eucalyptus Avenue as it makes its way into the holiday season.  And unlike many opening acts, this one never disappoints.  Each year the amount of trick-or-treaters coming to visit Eucalyptus Avenue increases.  Families are not just coming from inside San Carlos, they are coming from surrounding communities as well.
For those of you who are considering attending the craziness this year, here is what you need to know:
Eucalyptus Avenue is two blocks long, connecting Tamarack and Orange Avenues.  While both blocks are normally shut off entirely to traffic, the center of the 1900 block is where the heaviest action can be seen.  Parking is incredibly tight.  Your best option may be to park near Burton Park, which is just two blocks to the east.
Each year Eucalyptus Avenue seems to one-up itself.  Past themes for the 1900 block have included a zombie take-over of San Carlos, an elaborate Pirate theme, a 70's disco theme which was complete with a bar and disco dancers.  As for this year's theme?  You will need to go for yourself and see.
Click the video below to view the zombie invasion of San Carlos:

* One side note, there is a home on Hall Street in San Carlos which is featuring a haunted house and has been getting some excellent reviews.  Anyone with information on this particular home should feel free to post in the comments below.