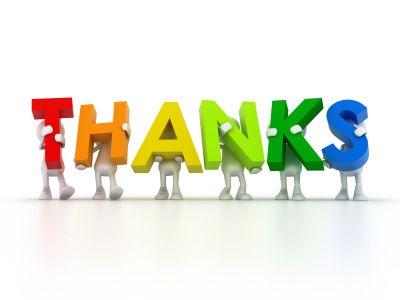 Real Trends Top 250 Agents In The United States
To be completely candid, I did have reservations about writing this as a post.  I have tried very hard to keep my posts entirely about San Carlos real estate and community.  However, the award given does give standing to what is written on this site and it is also directly tied to the efforts on this site over the last eight years. Thank you for indulging this brief departure from traditional posts.
As many of you know, prior to becoming a real estate agent I practiced as an attorney.  My first job out of law school was at a giant firm in Palo Alto,  Wilson Sonsini Goodrich & Rosati.  Later, myself and some other attorneys spun off and formed our own firm, Bredel & Sayar, LLP.  After completing our fourth year as a new firm I had a very difficult conversation with myself.  That conversation revolved around the one fact that I simply could not hide from:  I was miserable practicing law.  The hardest part about walking away was thinking back on all of the hard work that it had taken to get there.  Law school, internships, the Bar (the rigors of which I would not wish on anyone), would all have to be left behind. Timing was not optimal either.  We had just bought a house and we were expecting our second child.  Breaking the news to family and friends that I was leaving my firm to hang my shingle down at ReMax in San Carlos was quite the experience. The contorted looks on some of their faces were not funny at the time, but now I can look back and have a small laugh.  I heard all the warnings and disclaimers about real estate and the profession in general, but I was undeterred.
Last week, nine years after starting my first day in San Carlos real estate, I was named in the Wall Street Journal by Real Trends, as one of the Top 250 Agents in the United States (link at the bottom of this post). In the real estate industry, this is the defining list.  It is the benchmark, mostly because it is assembled entirely by an independent firm.  I am well aware of just how lucky I am to be on this list. I am also aware that I would not be in this position without the help of so many.  First, I need to thank my family for understanding that this job truly is 24/7, 365 days a year.  I need to thank Shannon Bruton and Alana Corso for making our team truly outstanding.  I need to thank Jim Meader and Jeanne Garde, owners of Today Sotheby's International Realty, for their support and giving me the tools to succeed.  Finally, I need to thank all of you.  I have always treated this blog as an insight into our market beyond the numbers.  While numbers are vital, they are readily available on many sites.  I have always tried to give the readers of this site information that they will not find anywhere else as it relates to San Carlos real estate.  Many of you who have read the site have been kind enough over the years to refer me to your family and friends, and for this, I am eternally grateful. What is also not lost on me is that it is not what you get, but what you give back.  With this in mind, I am happy to announce the ninth year of San Carlos Treasure Hunters (applications available September 1st on this site) and my seventh consecutive year as a Platinum/Diamond sponsorship with the San Carlos Education Foundation. Thank you for taking the time to read this quick post and thank you for your continued visits to the San Carlos Blog site.  I could not be more appreciative.
Bob
See the full list by clicking here.  I can be found at #201.