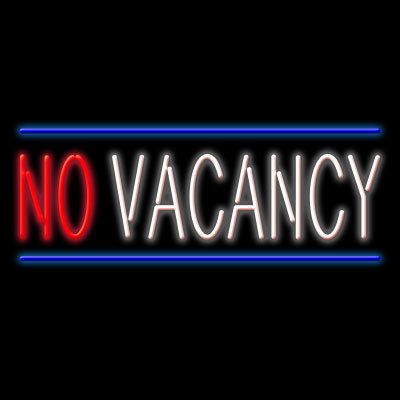 San Carlos Real Estate Surge Is Affecting Many, Less Obvious Groups
Rolling into its 35th consecutive month of a surge in housing prices, the San Carlos real estate market has hit stratospheric heights.  The vast majority of attention has been focused on the frustration of buyers and the gains of sellers.  However, there are other groups that are being affected or will be affected in the very near future.  Here is a look at those groups:
Groups Negatively Affected
Our Kids.  The truth of the matter is that our kids will likely not be able to afford San Carlos or anywhere nearby.  It is a tough reality and one that I hear constantly at open houses.  "It's a shame.  My kids will never be able to live close to the place they grew up," said a woman this weekend at one of my open houses.  I've heard it countless times over the last year and half, and for most of us, it's true.  San Carlos has undergone a massive transformation in the last 30 years.  Keep in mind that this was a town closing elementary schools 30 years ago because there were not enough kids in town to support them. The money being poured into San Carlos right now is taking property values to levels that would have been thought to be unimaginable just a few years ago. The area as a whole has been hit by waves of massive relocation and wealth over the last twenty years, starting with Silicon Valley, biotech and now social media companies. It is a relentless barrage of extreme wealth pelting a very small area. If the industry surrounding this area wasn't enough to justify the prices, add to it the fact that many people believe this to be the best place on earth to live….and you have the perfect storm.
Schools.  The San Carlos School District does recognize the transformation and is doing everything they can to ease the capacity at schools sites.  More families moving to San Carlos equals the need for more schools space.  The SCSD has done a very good job at trying to get in front of the problem by gaining funds to improve current campuses and think creatively with ideas such as the land swap with the City.  Remember that outside of bond measures, our property taxes do not directly benefit our schools as is the case in some other nearby towns such as Palo Alto.  Escalating home values and demand for San Carlos by families has only served to apply more pressure to an already taxed school district and its resources.
Public Service.  Imagine trying to be a teacher, a counselor, a police office or any other job which requires one to dedicate their life to the greater good and taking home a paycheck that instantly rules you out of any thought of being able to buy a home nearby.  The community as a whole will suffer as San Carlos and surrounding communities will lose some ability to attract those who are truly dedicated to worthwhile public service.  While there are a few programs aimed at helping to ease the home ownership burden for some of these groups, the unfortunate truth is that the big picture is one that does not offer much hope for those looking to make this their long term home.
Groups Positively Affected
Contractors.  Our surging market has created a massive reversal of fortune for many San Carlos contractors when compared against their outlook just a few years ago.  Many San Carlos buyers looking to move up in the market have simply given up due to market conditions and low inventory.  Instead, they have decided to remodel their existing home.  Many contractors are booked months or even a year in advance right now.  Permit applications for home additions and remodels are up substantially.
Private Schools.  Surging prices in San Carlos and Belmont have forced some buyers to look in towns on the peninsula which do not have schools which attract buyers like San Carlos and Belmont do.  Many are going to these towns where the affordability is better and simply putting their children in private schools.  Many of the local private schools in the mid-peninsula have seen a sharp rise in applications over the past three years.
City of San Carlos.  After some very difficult decisions with Police and Fire, San Carlos is back to operating in the black.  A robust real estate market in San Carlos means a good local economy. This means higher sales tax dollars, more user fees, more permitting fees, greater revenue.
San Carlos is in uncharted waters right now.  A lengthy, searing hot real estate market is going to have some long lasting effects on San Carlos in general.  Clearly, there are some groups who will benefit and others who will struggle.  Just how those changes affect the character of San Carlos will need to wait to be seen.