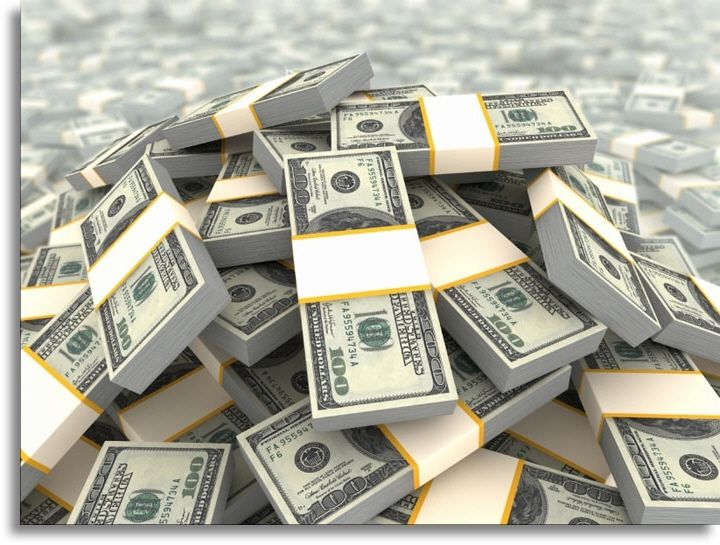 Leaving The Stratosphere
I really do pride myself on being a pretty even-keeled person.  I always try to maintain a sense of stability and not get too high or too low with whatever the San Carlos market may be doing. I have always been more of a big picture person.  However, what is currently happening with the San Carlos market is testing the outer limits of many, including myself, who are trying to remain analytical and rational about the now-18-month surge in the market.  I was one who believed that we were finally ready for a bit of a crest in the market this spring.  The belief being that some inventory in spring would finally settle the nerves of anxious buyers.  However, the San Carlos market that was hovering around the stratosphere appears content to keep floating right into deep space.  Some of the homes that will close over the next four weeks will do so at prices that will be absolutely mind-boggling.  $500,000 over the list price, $600,0000 over the list price…..get ready.  They're coming.
All Cash
If the stratospheric prices were not enough for buyers to worry about, many buyers in San Carlos will now have to worry about being beaten by all cash offers as well.  Even as recent as just a few months ago, all cash offers were not terribly common in San Carlos.  We were probably around 1 out of 15 transactions being all cash, not like in Palo Alto where it was closer to 1 out of every 2.  If the first two months of 2014 are any indication, expect that 1 out of 15 figure to get substantially tighter.
Who Has All Cash?
Many prospective San Carlos buyers who have saved up their 20% down payment, have great jobs and solid credit are left scratching their heads and trying to answer the question……Who are these people with all cash?  Here's who they are:
Beneficiaries of ISOs.  Those walking around with Incentive Stock Options or ISOs. Remember where we live.  Google, Facebook, LinkedIn, Twitter and the list goes on and on. The wealth being generated from tech on the mid-peninsula is overwhelming.  Because of this wealth, San Carlos is changing.  Whether it is for the better or not, will remain to be seen (expect a blog post on this exact issue coming up soon).
Help from parents/Pooling money.  On a few of my recent listings, buyers were able to secure all cash offers by taking their down payment, borrowing from both sets of parents and maybe even a loan from a few other family members, pooling it together and hitting their offer price without the need for help from a bank.    However, there may be some unanticipated issues further down the line for those who go this route.  More on that below.
Financial Brokerages/Hard money lenders.  At some point during the craziness in the 2013 market, someone at one of the larger financial brokerages, started thinking outside the box.  Many of the larger brokerages that traditionally hold retirement and investment accounts have wanted a piece of the bay area mortgage market for years. The reason they have never been able to break through is because they were never equipped to move fast enough in our local markets.  In other words, they could not do a three week close without a financing contingency.  However, that may be changing.  For preferred clients, some of these institutions are figuring out ways that will allow their clients to put forth an all cash offer, while utilizing their current investment accounts as collateral.  The brokerage then picks up a mortgage on the back end of the deal and they get the best of both worlds.  This is still a very new and evolving concept, but expect to hear more about this in 2014.
Some Methods of Providing All Cash May Have Consequences
If you are pooling money from family with the expectation that you will do a cash-out refi and pay everyone back shortly thereafter, you may want to be aware of the following:
(1) Often, cash-out refis cannot happen for an extended period of time. For most banks, a cash-out refi cannot happen for at least six months, and for some it is up to a year.
(2) Perhaps most importantly, any mortgage or cash-out refi done after the purchase of the home may cost the homeowner their anti-deficiency rights.  In California, loans that are use to purchase a property are, for the most part, exempt from allowing a lender to come after your for any deficiency on your loan.  However, if it is a non-purchase money mortgage done after the sale, anti-deficiency rights are most likely lost by the home owner.
(3)  Finally, there may be tax implications of just how you can write off interest payments if your mortgage is assumed after the purchase.
I would highly advise anyone considering pooling their money for an all cash offer to meet with their accountant and attorney ahead of writing their offer.