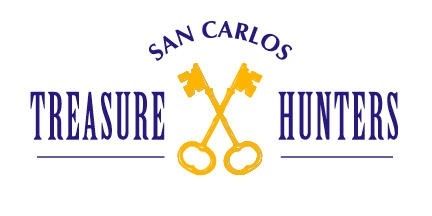 San Carlos Treasure Hunters 2013 – Applications Available September 1st

Welcome to the 8th year of San Carlos Treasure Hunters, "El Diablo: Witness the Single Largest Cover Up in the History of San Carlos".  Applications will be available here and on the San Carlos Treasure Hunters main site starting at midnight on September 1st.  Please note that this event filled up in 8 days last year, so please get your applications in early. Turn the volume up and click the trailer above for initial details.
The Basics
San Carlos Treasure Hunters was developed by myself and Dr. Young of Young Orthodontics in San Carlos as a city-wide event for youth ages 9-14.  Each year we design the hunt and sponsor the event.  Our goal is to provide a fun community event for San Carlos youth in which they learn about team work and the history of their city.  Each year a fictional story is wrapped around clues that are based around San Carlos history.  Players study the provided San Carlos history book, our park system, the San Carlos Museum and the fictional story and then make their way through a city wide treasure hunt which features ten secret clue sites, a golden clue site and four physical and mental challenges.  The first team to recover they keys to the treasure chest wins a fantastic prize. From its first year with 75 players, to now more than a combined 400 players, parents and adults, this is a San Carlos event that is not to be missed.
When:  Applications available September 1st
Hunt:  October 19th, 3:00-9:00 pm
Who:  Youth ages 9-14 as of October 19, 2013
Cost:  $0
Grab two teammates and a supervising parent and get ready for a fantastic treasure hunt that will test your ability to think quickly under pressure.  Watch this site for more info.