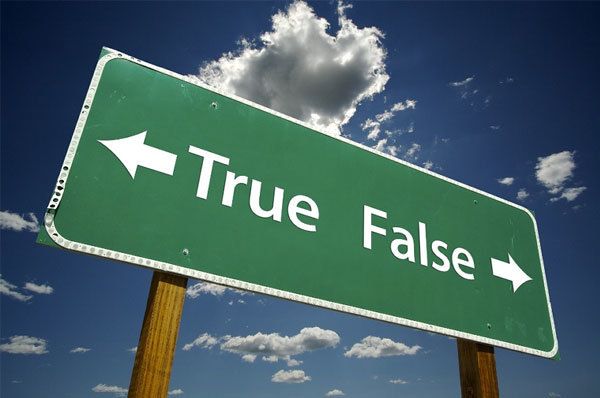 Separating Myth From Reality
The San Carlos real estate market has been on its head for the past eight months.  Sellers are kings right now and buyers are left to sit through gut-wrenching multiple offer situations. This frenzied environment has sparked talk all over town over just how crazy the San Carlos market has truly become.  It is always interesting to hear comments from new clients or buyers at open houses.  Most have a sense of the market, but there are always some perceptions that are way off base.  Here are the top five:
Myth #1
All Cash. Some buyers believe that unless they can put together an all cash offer in a competitive, multiple offer situation, there is simply no way for them to obtain the property.
Reality >>>  While we certainly do have all cash transactions in San Carlos, they are far and few between.  The vast majority of these types of transactions happen in nearby towns such as Palo Alto, Burlingame and Menlo Park.  These cities are operating on a real estate level that San Carlos has not yet achieved.
Myth #2
Inventory Is Too Low.  Yes, our inventory numbers are down, but they are not down by as much as many people think.
Reality >>> Our inventory seems very low because the demand on the market has been so intense that the Active properties cannot insulate and build.  Five properties come on, five go pending.  Six properties come on, seven go pending. The truth is that looking at the past few years, our inventory has been very average.  Looking at the first 5 months of 2013, San Carlos had 110 properties sell.  Looking at that same time period for 2012, we had 132 properties sell.  In 2011, the number was 105 and in 2010 it was only 85 properties.
Myth #3
Buyers Can No Longer Get Into San Carlos For Under $1,000,000.  It certainly seems that way, but this is not entirely accurate.
Reality >>> Buyers can still get into the east side of San Carlos for under the 1M mark.  There are a few select possibilities on the west side of San Carlos as well, but most of those homes will either (a) need serious rehab/remodeling, or (b) located on a busy street.   Even some homes on busier streets will be closing escrow at truly staggering prices in the weeks ahead.
Myth #4
Most buyers looking in San Carlos are younger families from San Francisco. One year ago, this would have been an accurate statement.
Reality >>> Most buyers currently looking in San Carlos are buyers who have given up on Burlingame, Menlo Park and Palo Alto.
Myth #5
Most buyers who have settled in San Carlos are here for the schools.  Many buyers who have settled in San Carlos are surprised how their answers have changed over time.
Reality >>> This has always been fascinating.  Many buyers actively looking in San Carlos will tell you that their number one reason for choosing San Carlos is the schools.  Ask those same buyers a few years later about their number one reason for settling in San Carlos and they will tell you it is that they love the community and small town feel.