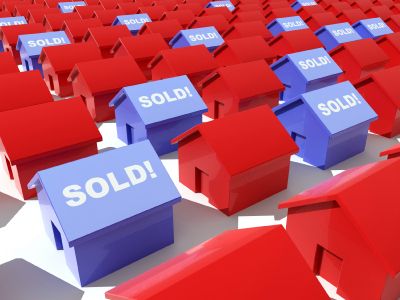 A Changing Market
The chaotic and fast-paced nature of the San Carlos real estate market for 2012, has been well documented.  For those of you involved, or thinking of becoming involved in our market, here are my Friday Thoughts on San Carlos Real Estate:
Howard Park.  The amount of homes for sale in all of Howard Park: 1.  And that home is a 3/1 for 739K on Lupin.
Palo Alto.  For those of you who have actively been searching for a home in San Carlos in 2012, and may have lost out in multiple offer situations, understand this:  Things could be a lot worse.  You could be looking in Palo Alto.  Things are so completely out of control in Palo Alto right now, that unless you have all cash and are willing to spend hundreds of thousands over the list price for a good location, you're out.  For example, at least two properties in the last two weeks have sold at $500K over asking.  The Palo Alto housing market is the San Carlos market, times ten.
Mortgage Broker.  Your mortgage broker may be the difference between you getting and not getting your new home. Choose wisely.  As competitive as San Carlos has been in the last few months, you need to give every assurance that your financing is solid.  Your mortgage broker's reputation, skill set and ability to interact with listing agent is critical.  It is also a strategic decision to use an in-house lender versus an independent mortgage broker.  If you have specific questions on choosing between the two, I am happy to discuss those on an individual basis.
Why Appraisals are Missing.  Appraisals are missing for a variety of reasons: (1) appraisers unfamiliar with our area; (2) appraisers who are unaware of just how dramatically the shift has been in our market; (3) the data points reflecting the shift in the market are just now being published from houses going into contract in January and February. To illustrate just how inconsistent the appraisal industry is right now, I recently had a home appraise one week for a certain amount.  The second appraisal, a week later, appraised the property for 200K more.
Location. Demand for San Carlos is strong.  For premiere locations, it's frenzied.  The price range makes absolutely no difference.
Inventory.  Just when we were making some progress toward 40 Active homes, we were knocked right back down to 30.  Luckily, two new homes came on the market today.  However, it looks like at least two of our Active homes will be heading toward a pending status by end of day, leaving us back at 30. San Carlos currently has 40 Pending homes.
Most Competitive.  The two most competitive markets within San Carlos are currently the four bedroom home in White Oaks, Oak Park, Howard Park and the much smaller home on a large lot.