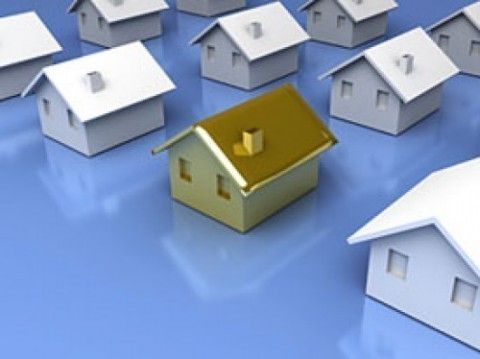 Left at the Altar
If you haven't checked the calendar lately, it's March. The months of March, April and May, typically represent the yearly peak of the San Carlos real estate market. It's the time of year when buyers and sellers have an unspoken, mutual understanding:  sellers agree to put their homes on the market, and buyers agree to be out in force to purchase those homes.  However, so far for 2012,  truckloads of smiling and anxious buyers have shown up in San Carlos only to find out that many of them have been left at the altar.  Hardly a seller in sight. Just how deep of a disparity is growing between the amount of available homes and the number of willing buyers?  It is impossible to quantify, but it is producing enough of a psychological impact for buyers that many are becoming increasingly frustrated and wishing they had purchased last year.
Don't Blame Sellers
Just how bad is the inventory right now?  There are 23 Active homes on the market.  That is far less than half of what would normally be available at this time.  What's making the inventory seem even more stingy, is the fact that the market is flooded with qualified buyers.  Many of these same buyers sat on the sidelines for 2008, 2009, 2010, and now they all want in at the exact same time. Aided by a strengthening local economy, stock market improvement and interest rates at 3.875%, the demand is overwhelming the market.  But if the conditions are improved, why are more sellers not putting their homes on the market?  That is single most intriguing question of 2012 for the San Carlos real estate market.  Here's the answer:  Sellers do not want to put their home on the market because they simply have nowhere to move to.  The minute a seller agrees to sell his or her home, they just put themselves back in the market as one of the many buyers who are looking for homes that are very difficult to come by.
Gridlock
Here's how gridlock is strangling our inventory:  Potential sellers who own a home in the $850,000-$1,000,000 price range would love to put their home on the market.  However, there is simply nothing available for them to move up to.  The move-up price range would be $1,200,000-$1,700,000.  This is also the price range that suffers the most in terms of lack of inventory.  Many sellers in this price range do not want to put their home on the market because they took a larger hit from 2009-2011, in terms of decreased value in their home.  They would rather wait it out for a few more years to recover from the loss of the previous years. The result is that homes from $850,000-$1,700,000, are not coming on the market with any degree of frequency…..and we have gridlock.
There are homes which fall outside of this gridlock pattern, such as: (1) sellers who are relocating; (2) trustee or estate sales; (3) short sale/foreclosed homes; and (4) those lucky enough to isolate the next home before selling.  These four categories, combined, typically do not represent a large percentage of available homes, but so for for 2012, they are representing a much healthier percentage of the total inventory because of the gridlock that is occurring.
What Can Buyers Do?
This cycle will eventually works itself out.  However, if you are a buyer interested in making the most of our market in 2012, you will need to have a very calculated and aggressive plan. Everything you do should be centered around improving your odds.  Educate yourself with San Carlos and comparable sales. Have a smart, but aggressive strategy with your agent.  Finally, make sure that your financing is locked up.