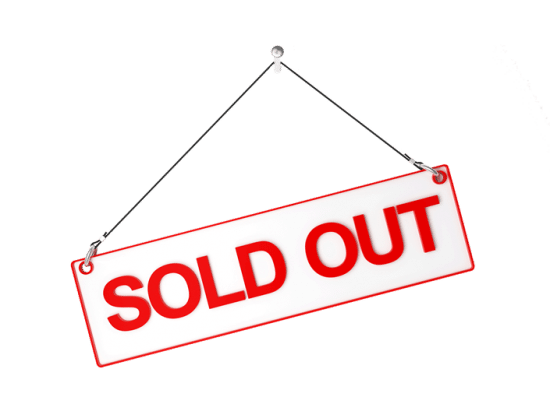 A Swift Market Shift
In yesterday's post I made mention of just how fast the San Carlos market went into overdrive.  Today, we will look at the causes behind this dramatic shift.
The Perfect Storm
Take the following ingredients:  (1) extremely low inventory levels, (2) 30-year fixed mortgage rates dipping below 4%, (3) an improved local economy, (4) intense buyer demand, and my personal favorite (5) the Facebook effect, and you have the perfect storm for a dramatic and powerful shift in San Carlos real estate.  Let's take a closer look at each of these key ingredients.
(1) Low Inventory Levels  As redundant as it may be to mention low inventory levels again (since this has been the main culprit affecting our market over the past 12 months), the truth of the matter is that inventory levels have gone from low to almost non-existent.  We are currently left with a mere 24 homes on the market in San Carlos.  Of those 24, 16 have been on the market for at least 90 days.  Even more surprising is that we have 34 homes that are pending.  It is rare that you would have more pending homes than active homes in a particular market. It is even more startling to have a 24:34 ratio of active versus pending properties.
(2) Mortgage Rates  The 30-year fixed mortgage rate has fallen below 4%.  Outside of some government backed programs during the Great Depression, mortgages have never come so cheap.
(3) Improved Local Economy  There is no doubt that our local economy has picked up.  While we clearly are not clicking on all cylinders, we have improved substantially.  For more on this topic, please click here, for a recent post on driving forces in our local economy. Additionally, I believe that the one surprising factor for many would be just how large of a down payment many buyers have for their future home in San Carlos.  The amount of buyers with a down payment of a million dollars or paying all cash for a house would shock many who follow our market.
(4) Intense Buyer Demand  San Carlos has four major price zones for buyers looking for single family residences:  under $750,000, $850,000-$1,000,000, $1,200,000-$1,500,000 and $1,800,000 and higher.  All four of these price zones are impacted with buyers. In previous years, I might have gotten one or two calls a week from agents asking if I knew of anything coming up in San Carlos.  Now, I am getting one or two calls a day. It has been this way since early January.
(5) The Facebook Effect  While it has probably been overblown, the truth of the matter is that it is already having an impact.  For those who say it is impossible for a single company to have a trickle down effect into a town such as San Carlos, I would refer you back to the Google IPO. There was a definitive impact in San Carlos, not just after the IPO, but in the years that followed. Many realtors will be able to tell you at least one story of losing a multiple offer to an all-cash Google offer. Remember that even though Facebook is scheduled for a late spring IPO, many option holders will not be able to immediately liquidate their stock and purchase homes.  Assuming they have completed their vesting schedule, most common stock in private companies is issued with restrictions, including a timetable of when a stock holder can sell their stock.  One of those restrictions usually states that the owner of the stock cannot sell their interest on the open market after an IPO for anywhere from 120-180 days.  With this in mind, any hard impact of funds derived from a sale of Facebook common stock would probably not hit our market until early 2013.  Currently, it is the perception of Facebook and the liquidated wealth that would follow an IPO that is having some effect on our market.