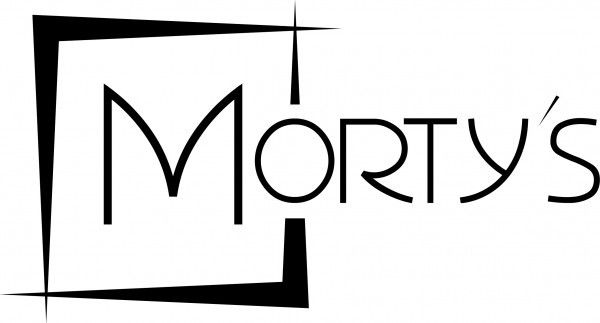 Morty's Restaurant
Morty's Restaurant is getting ready to open its doors on April 1st.  Taking the spot of the Cantina restaurant on the 1000 block of Laurel, Morty's Restaurant is the product of San Carlos resident Michael Shifrin.  Michael was kind enough to sit down with me over the weekend and discuss the vision behind Morty's.
Filling a Need
Michael was very candid in saying that he was not aiming to be another "Town" or "The Office," rather he was concentrating on being Morty's.  From what I have seen, Michael and his crew understand San Carlos.  Michael is a 20-year San Carlos resident and appears to be acutely aware of how San Carlos works and its needs with regard to downtown options.  For instance, residents have been clamoring for more family friendly options in downtown San Carlos.  Aside from offering some truly wonderful dishes on their main menu, Morty's has an extensive kids menu as well. Nothing surprises me more than restaurants opening in downtown San Carlos without a kids menu. Morty's has everyone in your family covered.
The Layout
Morty's will offer a variety of seating options. Outdoor seating will be available in front of the restaurant as well as the back patio.  The back patio will be heated by a wood fire pit. The inside of the restaurant will highlighted by an "L" shaped bar and plenty of indoor seating.
The Menu
Before getting to the menu, it is important to note that Morty's will bake all of their own breads and pizza dough, grind their own meats and make their own juices, all in-house. The menu was assembled by Michael and his head chef, who was formerly a chef at 231 Ellsworth, Scratch and the British Banker's Club.  Here is just a sampling of their menu:
Sampling of Appetizers
Mediterranean Ahi tuna tartar with toasted almonds, basil, kalamata olives, capers, olive oil and fried wontons
House made mozzarella and heirloom tomato caprese
Moroccan style meat balls with apricots and cumin current cream
Sampling of Sides
Beer battered onion rings with dill and or buttermilk dipping sauce
Fries, garlic fries, sweet potato fries
Sauteed spring vegetables
Sampling of Salads
Sundried pear arugula salad, blue chees, fresh pears, sundried pears, Belgium endives, candied pecans, port wine fig dressing
Cesar salad, with garlic crostini in a parmesan basket
Butter lettuce salad, Hydroponic butter lettuce, herbes de'provance, French brie, baby heirloom tomatoes, citrus champagne vinaigrette
Sampling of Entrees
Fire grilled rib eye, French fried potatoes and bearnaise sauce
Slow braised short ribs, braising greens, spring vegetables, port wine sauce and crispy onions
Pan seared salmon fillet.  Roasted garlic and fresh basil potato cake. Sweet corn, baby heirloom tomatoes, lemon butter a jus
Morty's will also offer a wide array of custom burgers and pizzas
Sampling of Cocktails
Bloody Morty
Pomegranate martini, garnish cinnamon rim and pomegranate seeds
Cucumber basil gin martini, garnish cucumber slice
Meyer lemon raspberry martini
Lychee martini, garnish lychee popsicle
White chocolate maritni, with godiva choc liquor, creme de cacao and absolute vanilla vodka
Coming Soon
I was very impressed with Michael Shifrin and his ideas for Morty's.  Give them a try this spring.