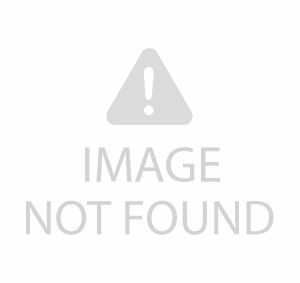 **UPDATE 6/20**
Kelton Avenue and Bay Tree Road are set to square off for the title of Best San Carlos Street 2011.  Scroll down and log your vote today.  Voting will close on 6/23 at 11:59 pm.  Good luck!

**UPDATE 6/17**
Congratulations to our two finalists:  Kelton Avenue and Bay Tree Road.  Voting will open Monday morning and close on Thursday, June 23rd.  If you are a resident of either of these streets and would like to give a short interview, please email me.  Best of luck!

**UPDATE 6/13**
Voting is now open for the Final Four of the Best Streets in San Carlos 2011.  Voting ends at Midnight on June 16th.  Scroll down to make your selections. Good luck!

**UPDATE 6/10**
It simply could not have been any closer in the voting. We have our Final Four:
Winner of the Brittan Bracket:  White Oak Way
Winner of the Burton Bracket:  Kelton Avenue
Winner of the Phelps Bracket:  Alma Street
Winner of the Drake Bracket:  Bay Tree Road
Starting Monday in the Semi-Finals:
Kelton Avenue vs. White Oak Way
Alma Street vs. Bay Tree Road

**UPDATE 6/6**
Voting for Elite 8 Streets is now open.  Polls will close June 9th at midnight.


**UPDATE 6/3**
We are down to the Elite 8 Streets after some very close results.  Rosewood Avenue edged out Carmelita by a single vote. Additionally, Bay Tree Road edged out Cedar Street by a single vote as well.  Starting Monday, voting will start on the following match-ups:
Colton Avenue vs. White Oak Way
Kelton Avenue vs. Tamarack Avenue
Knoll Drive vs. Alma Street
Bay Tree Road vs. Rosewood Avenue
Winners move on to the Final Four.

**UPDATE 5/31**
16 Streets have been eliminated.  We are down to the remaining 16 streets.  The new polls can be found below.  Voting is open until June 2nd at midnight.
**UPDATE 5/27**
A single vote at 11:59 pm last night allows Colton Avenue to complete a perceived upset and knock off Morse Boulevard. This match up was the most hotly contested of the Round of 32. All final results are posted below.  Other items of note:
*Sunnydale Avenue, another favorite to win, is out after losing to Kelton Avenue.
*In the preliminary poll for Best Street 2011 both Colton Avenue and Kelton Avenue had very strong showings.  The fact that they were able to take down Morse and Sunnydale may not be as big of an upset as some may believe.
*Stronger than many would have believed in the first round:  Tamarack and Exbourne.
*Below are the match ups for the remaining 16 Streets.  Voting will start Tuesday.
Colton Avenue vs. Exbourne Avenue
Graceland Ave vs. White Oak Way
Kelton Avenue vs. Elizabeth Street
Eucalyptus Avenue vs. Tamarack Avenue
Elm Street (900 Block) vs. Knoll Drive
Alma Street vs. Mc Cue Avenue
Carmelita Drive. vs. Rosewood Avenue
Cedar Street vs. Bay Tree Road
The Winner
Please remember that this is all in good fun.  The winning street will claim title to the 2011 Best Street in San Carlos Award and have a blog title entirely devoted to their street….and of course, bragging rights.
The Brackets
[table "12" not found /]

Vote!

FINAL
[poll id="35″]