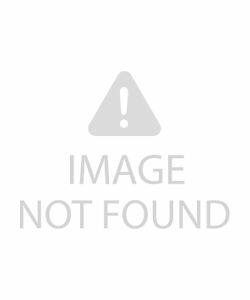 (1) More Buyers Than Sellers. If there was one theme to take away from our market the way it stands today: We simply do not have the inventory to meet the demand in most areas of the San Carlos market. It really is that simple.  In some cases the disparity between the two groups is off by a tremendous amount (see below).
(2) The Bull's Eye. Price range $900,000 -$1,200,000 in Howard Park, White Oaks, Oak Park or any house picking up Carlmont as the assigned school is red hot. Unless the home is very high on the price, expect substantial competition.  It is has not been this hot since 2007.  Need further evidence?  948 Rosewood (9 offers), 1925 Belmont Avenue (6 offers), 17 Del Rey Court(12 offers), and the list goes on. If you are looking in San Carlos in this price range right now, you had better be extremely well-prepared and aggressive.
(3) Carlmont Proves Valuable. ….at least in the sense of real estate values in San Carlos.  There are very few homes in San Carlos that are still assigned to Carlmont High School.  There is currently a premium being paid -unlike anything we have seen before- pertaining to homes that are still assigned to Carlmont.
(4) Buyers from Palo Alto & Menlo Park Making Their Presence Known.  As mentioned a few weeks ago in a blog post, we are continuing to get an unusually high number of agents and buyers from both of these towns.  Mostly fed up with a very high barrier to entry in both of these areas, San Carlos seems to be a suitable compromise for these buyers.
(5) Make It Fast. Thinking of coming to market in May or June?  I've told my sellers to push their time line up.  With the market as hot as it is right now in certain price ranges, you could be costing yourself an incredible amount of money by not reacting quickly enough.
(6) Buyer Confusion. It's very difficult for some buyers to comprehend what is going on in our market right now.  You have many first time buyers who have been looking for the past few years without pulling the trigger.  Now that the market has started to change, many are walking around stunned that the offers they have submitted in some of these multiple offer situations have not been accepted.  They have never experienced what we had going on here in 1998-2007.  Not that we are back to those levels, but things have changed considerably this spring. When compared against 2009 and most of 2010, we have gone from 0 to 60 at a very fast pace.
(7) Understanding the Difference. In 2005 Property A had 6 offers and sold at 12% over asking.  In 2011, Property A had 6 offers and sold at 5% over asking.  In other words, the interest is very high, but the amounts being offered have been tempered by what has transpired over the past three and a half years.
(8) Upward Movement of the 30 Year Fixed is Having an Effect. From its low in 2010 of 4 and 3/8s, to its current standing at just above 5 percent, many buyers are feeling the pinch of wanting to lock their rate in before things move higher.  The upward movement of the 30 year fixed has absolutely played a role in what is happening in our current market.
(9) White Oaks vs. Howard Park. The days of White Oaks (El Sereno) being the undisputed leader for price per square foot, re-sale, etc, appear to be over.  Howard Park has matched or slightly bettered White Oaks in every meaningful statistic over the past two years.   This, by the way, is great news for all of San Carlos.  For a map of White Oaks and Howard Park, please click here.
(10) Measure A. Whether it passes or not, there will be an effect on property values that will not be immediately seen. Keep in mind that our schools are the number one reason people are fighting to get into San Carlos right now. There are more than a handful of residents who view Measure A and the funds it gives our schools as a pittance compared to what should be given.  If it does not pass, my guess is that you will start to see some very minor residual effects in the way people view schools in San Carlos.