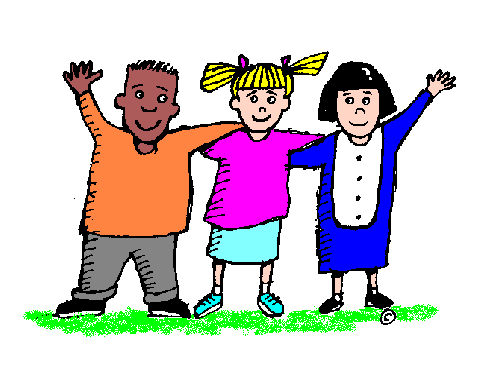 Laurel Street is one of the main reasons why people move to San Carlos.  It's also responsible for bringing a significant revenue stream into the city from people who do not already live here.  Laurel Street is an integral part of the San Carlos experience.  It's often said that San Carlos has a great downtown.  I would agree with this statement.  However, San Carlos does not yet have an elite downtown, and here's why:
What's Missing?
Our downtown does a fantastic job catering to the needs of adults. A variety of restaurants/bars, clothing stores, salons and boutique shops all line Laurel Street. Laurel Street clearly has an over-25 focus.  This is strange to think about considering the number one reason people move to San Carlos is for the schools.  As one of our out-of-town friends recently put it, "I think you have more kids in this town than adults."  This tongue and cheek statement brings to light an interesting question.  Are all segments of the San Carlos population truly represented downtown?  I don't believe so.  What takes a downtown from great to elite is its ability to cater to all segments of its population.  Downtown San Carlos can do better with regard to its youngest citizens.
Downtown is not completely void of places for kids.  The Speederia-Diddams corner seems to be the most popular for older kids.  The Reading Bug, Harmony Yogurt and Cowabunga are also popular choices. However, San Carlos can do better. Given the recent cutbacks at the Youth Center at Burton Park, this need has never been greater.
How Do We Get There?
We are really talking about two different groups.  We are talking about kids who are old enough to hang out downtown by themselves, and those who will need to go downtown with a parent.  From there, start with the number one reason people go downtown:  to eat. This is the one category that can encompass both groups of kids.  As I have mentioned a few times on this site, San Carlos has very few options of economical, family-based restaurants.  Redwood City got this right.  While the two downtowns are very different in terms of look, size and feel, Redwood City has done a very good job of mixing the higher-end, adult restaurants with more economical, kid-friendly choices.  A prime example is the recent announcement that the Old Spaghetti Factory is moving to downtown Redwood City. This would have been a nice addition in the the vacant Foodville building on Laurel Street.  I am not saying that the Old Spaghetti Factory was the best option for San Carlos, but it would have helped to solve an obvious need.  Jack's Prime, The Peninsula Creamery or The Counter would all do well in that location.
Aside from restaurants, San Carlos can also do a better job of providing places for older kids to hang out downtown.  A small movie theater, miniature golf course and a bowling alley?  Downtown had them all not so long ago, and they worked wonders. The unfortunate thing about all three of those venues for kids is that they were shutdown before San Carlos had its own baby boom in the mid 1990s. Now, the feasibility of bringing them back is something different entirely.
However, there needs to be a concerted effort to lure a similar type of venue back to San Carlos. Currently, for any of those activities or related activities San Carlans travel outside of the city limits to spend their money. Given the city's budget challenges that we are all too aware of, the tax revenue stream from additional downtown businesses would help to preserve our dwindling city services. Maintaining these through the added tax revenue while adding to the appeal of Laurel St. will only prove to increase demand for our city and support property values. Taking our downtown from great to elite is a win-win-win situation for San Carlos.