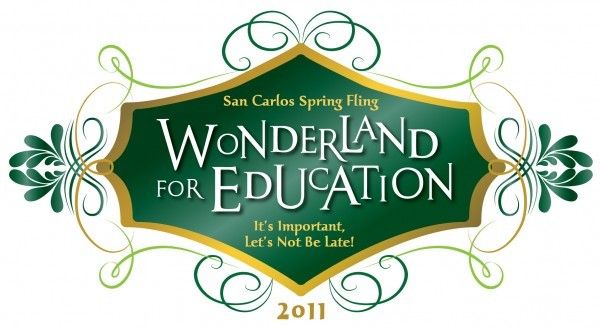 SPRING FLING
Spring Fling is the signature event for SCEF each year. Last year it raised over $420,000 for San Carlos schools!
Spring Fling is a community-wide silent and live auction gala co-sponsored by the PTA Coordinating Council and SCEF. The purpose of Spring Fling is to create a San Carlos community event that brings together people from all over our town to raise money to fund valuable programs at each of our seven schools.
This year's event will be held on Saturday, March 5, 2011 at the San Mateo Event Center. The theme is Wonderland for Education: It's Important, Let's Not Be Late!
There are lots of ways you can help:
Donate an auction item online at www.springfling.us or use the forms in your school's office.
Volunteer for one of the many committees or help out the day of the event. Contact Lucie Poulicakos at lpoulicalkos@gmail.com
Learn more by attending Planning Committee meetings at 7pm on Thursday, November 18th, December 16th, January 6th, January 27th, and February 10th in the District Conference Room (off Cedar at the north end of the Central playground).