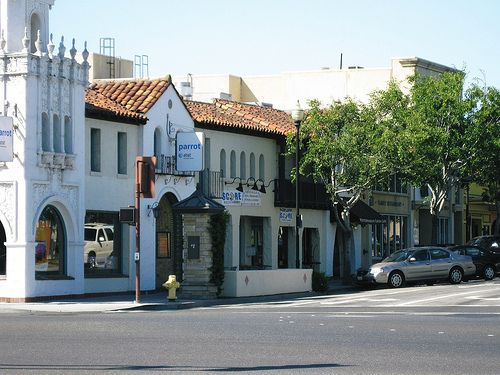 Possibly.  On Laurel Street alone there are nearly 50 shops serving their very best creations to local shoppers. This does not include the additional 15 found on San Carlos Avenue and El Camino.  The bottom line is that food has become the focus of downtown San Carlos.  Just a brief scan of the changes over the past month show an influx of new eateries, including Lulu's, La Corneta Taqueria and Zest Bakery.
San Carlos has come a long way since the days of the Hot Dog Factory being the king of the Laurel Street restaurants……and that wasn't too long ago.  The transformation has been fast and furious.  The remaining questions will center around how the sudden explosion of restaurants will affect San Carlos.
Start with the premise that any additional dollars being spent in San Carlos is a good thing.  Out of town dollars being spent in San Carlos?  Even better.  Any negative issues stemming from the recent surge in activity are all secondary in nature.  Parking, congestion and infrastructure are all issues which will need attention.  The City of San Carlos has begun to put some preliminary plans in place as the once sleepy downtown transitions to a destination for those who live beyond the city limits.  The prospective redesign of Wheeler Plaza will play a huge role in the new downtown.  Wheeler Plaza is located behind the shops on the south half of San Carlos Avenue, between Laurel and Walnut.  The new plaza will have retail shops and additional parking.  The design will also make the plaza flow more easily to downtown.
San Carlos seems very focused on keeping a village feel to downtown. The City's ability to keep most of downtown in the hands private business, rather than nationwide chain stores has helped preserve the independent nature of Laurel Street. Believe it or not, downtown restaurants also provide a boost to San Carlos real estate. Many clients that I have had said they never really even considered San Carlos as an option until the day they happened to come here to have lunch or dinner. They became intrigued, investigated further and ended up focusing their entire search on San Carlos.
Live in San Carlos for any amount of time and it is almost impossible to go downtown without running into at least three different people that you know.  The only difference for San Carlans in the coming years will be learning to share their downtown with others.