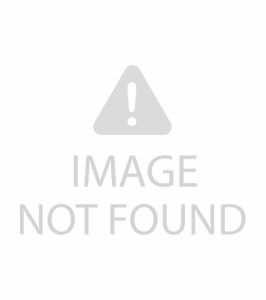 There are many pitfalls to selling a house in San Carlos.  Many can be avoided by careful planning, diligence and utilizing expertise.  However, there is one not-so-obvious requirement that can quickly sink your prospective house sale and there is not a thing you can do about it.  Unless you have an all cash buyer, there is going to be an appraisal ordered by the bank on your property.  In years past, the appraisal was nothing more than a formality.  Not any more.  In fact, appraisals are killing deals left and right in San Carlos. Here's how it happens:
Example
A buyer agrees to purchase a home for $1,000,000.  The buyer is putting down the bank-mandated 20%.  In this case, the buyer will be putting down $200,000 and taking a first mortgage for $800,000. The majority of banks today will no longer allow any mortgage where the loan to value is greater than 80/20, meaning the buyer cannot borrow more than 80% of the appraised value. Let's say that the appraisal comes back in at $900,000.  The bank will now only lend up to 80% of the appraised value, not the contract value.  Therefore, instead of offering the buyer a loan for $800,000, the bank will now only offer a loan for 80% of $900,000, or $720,000.  Now the buyer takes his loan for $720,000, adds his down payment of $200,000 for a total of $920,000 and the buyer is now $80,0000 short in proceeds to complete the sale. At this point, most deals do not make it past the financing contingency and the deal is dead.
Are the Appraisals Accurate?
Many of them are off.  Some are off by so much, its almost incomprehensible. Here are some examples that I have seen in San Carlos over the past few months:
(1) A 3,300 square foot home in White Oaks, completely remodeled about 15 years ago.  A very nice home on a 10,000 square foot lot.  Proposed value: between $1,500,000-$1,650,000.
>>>> Appraised Value: $1,150,000
(2) An exceptionally clean, 3 bedroom, 1,500 square foot home on a prime Howard Park Street.  Proposed value:, between $850,000-$800,000.
>>>> Appraised Value: $710,000
(3) A solid home on a premiere Howard Park street on a huge lot.  Proposed value: $1,150,000
>>>> Appraised Value: $850,000
The list really does go on and on.  The numbers are so far off in some cases it makes you wonder if the appraiser submitted the wrong appraisal to the bank.
Why is This Happening?
There are a couple of unfortunate circumstances that have led us to this point.  First, the entire banking industry is under a set of impossible and constantly change guidelines. Sucked up into this turmoil has been the appraisal process.  Whether appraisers will admit it or not, they are under heavy pressure from the banks to error on the side of caution with appraisals (and that's putting it mildly).  Many banks will then take the appraisals and lop a certain percentage right of the top of the appraised value. Another problem is that many appraisers are not familiar with San Carlos.  It's becoming more and more common for San Carlos agents to be dealing with appraisers from south San Jose or the far reaches of the East Bay. Many appraisers do not understand that San Carlos is very much a niche area and we still have a very high level of demand.  Additionally, that demand seems to have risen over the past three months.
Is there a solution?
Unfortunately, there is no silver bullet here. The hope is that, over time, the pressure will be taken off the appraisals and the true value of the property will be determined by market forces, not an out-of-area appraiser and a bank underwriter in Lincoln, Nebraska.  If you do run into a situation where you have an offer or multiple offers on your home, careful consideration should be given to any offer where the amount of the down payment is greater than 20%.  For each percentage point of the prospective buyer's down payment that is over 20%, you should feel comfortable in believing that number is the percentage amount the home could miss by on an appraisal and the bank should still be able to make the loan and keep within its 80/20 lending guidelines. The appraisal process is going to continue to be a major factor moving into 2010.  Talk to your realtor regarding a plan for minimizing its effects on your proposed sale.