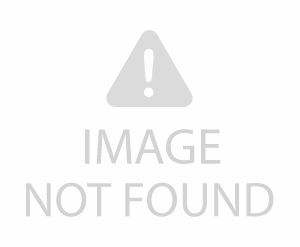 Beyond the tangible reasons for San Carlos being such a desirable place to live, the root of its attraction is firmly embedded in its community generosity.  The first signs of a solid community appeared around the time of the Great Depression.  Read any of the accounts of those living in San Carlos at the time and you will be moved at the extent to which San Carlans went to make sure that their neighbors had food and other necessary basic living supplies.  Continue on down the San Carlos timeline and you will find countless acts of generosity of San Carlans, all given with the hope of bettering their community.
The generosity of prior generations in San Carlos has carried forward and San Carlos remains one of the most generous communities you will ever come across, and a major reason that so many San Carlans never want to leave.  Below are just a few of the outstanding examples of generosity in our city:
(1) The Kid Fund – San Carlos Educational Foundation.  The SCEF is an all volunteer, non-profit organization which is dedicated to supporting San Carlos schools.  Starting just a few years ago the SCEF raised $60,000 in its first year.  For 2008, it looks like SCEF will raise nearly $1,000,000.  An amazing accomplishment and a product of many dedicated volunteers who have worked tirelessly to make sure that all San Carlos students have opportunities that may not be possible without the additional funds provided by SCEF.  For more information, and a cause that is truly worth your time, please visit  http://scef.us/index.htm
(2) Chicken's Ball – Yes, all of the volunteers seem to be having a great time with Chicken's Ball, but it is also a ton of work and involves a significant amount of time and dedication.  The origins of Chicken's Ball date all the way back to the early 1900s.  The Chicken's Ball was started in San Carlos as a way of bringing the community together and raising money for schools at the same time. Always a good time, check out the Chicken's Ball at http://chickensball.org
(3) Kiwanis Club of San Carlos – You would be hard-pressed to find an organiazation more committed to volunteering and supporting the entire city of San Carlos. Since 1947, the Kiwanis Club of San Carlos has volunteered labor, financial support, scholarships and much more to San Carlos.  For more information on the Kiwanis Club of San Carlos please visit http://sancarloskiwanis.org
If you know of another organization or individual that is worthy of recognition, please feel free to list them below in a separate post.  Additionally, your comments on any of the three above are welcome as well.