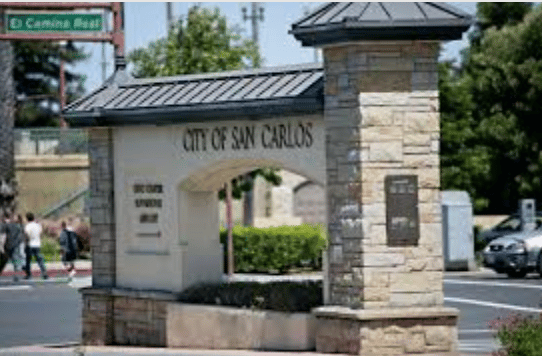 Real estate markets across the country always react somewhat differently to downward shifts in housing prices. In San Carlos, and really all of San Mateo County, downward shifts are almost always marked by an immediate and sudden blow that is so precise in timing, that many agents can point to the last home to take advantage of the sellers' market. Many in San Carlos do not realize that our downward shift visited us very quietly and unknowingly over the last two months and then proceeded to leave town with an Irish goodbye.
Perspective
Now, before we get into any more specifics it is important to keep some perspective. The market has noticeably shifted, in my view. However, it is equally important to note the position we shifted from. February and March of 2022, will likely mark the most crazed, insanely hot market of our lifetimes. The perfect confluence of rock bottom interest rates, unemployment rates under 2.0%, extreme inventory shortages and the pandemic related stress to finding single family homes all joined hands to form the perfect sellers' market. There was a point in March where the average three bedroom, two bath home in the flats of San Carlos was gaining $100,000 per week. Obviously, this was not sustainable even under the most robust of economic times. So, the theme throughout this post is that, yes, the market has made a noticeable shift downward off of its high, but it has not gone subterranean. It has merely moved to a more healthy level of give and take between buyers and sellers.
Healthy, Not Horrible
How costly was the blow? In my view, 10%. A home purchased today is down 10% from what it would have cost you in February or March of this year. This number will take another 30 days to fully be realized and substantiated as we need the current pending transactions to fully close out, but I feel confident that number, when fully realized, will be at a 10% loss off of the highs.
Causes of the Correction
In December of 2021, you could still get a 30-year fixed interest rate at about 2.9%. That same rate today is near 5%. Look no further, this is your number one culprit for the correction. Other notable actors in a supporting role for the correction include economic fears, buyer fatigue and political uncertainty. Combined, they were enough to finally bring the Market-of-A-Lifetime, back down to earth.
This Is 2022, not 2008
During the height of the Great Recession, the San Carlos market took a dive of about 17.5% on its property values. To be clear, our current correction is nowhere near what happened in 2008. The mortgage meltdown and ensuing, near-depression was a result of major red flags in the housing market. The ability to purchase a home with no money down, stated income loans, negative amortization loans and skyrocketing unemployment numbers all gave way to a seismic shift in the San Carlos housing market. The 2010 mortgage reform laws took a previously under-regulated industry to the opposite end of the spectrum and likely over-regulated the mortgage industry. Consequently, all of the mortgage tools that were used to get us into the 2008 disaster no longer exist. Homes purchased in San Carlos since that time have all been through very traditional products or cash. As a result, San Carlos homeowners have substantial equity in their homes and will not be backed into a corner and forced to sell.
Another primary suspect, who is almost always lurking about when a shift occurs, is unemployment. However, high unemployment has been the one, very noticeable guest missing from this downward shift. During the 2008 shift, the San Mateo County Unemployment Rate topped out at 9.2%. During this current shift, the rate has been steady at 2.3%. Now, obviously that number will likely continue to rise, but it is unlikely to ever get within reach of its 2008 mark.
Will the San Carlos Market Fall Any Further?
This, of course, is the question. Here is what we know with a good deal of certainty. The market will likely show a correction of about 10% by the end of August once the leading, pending comps are published. During the height of the Great Recession, the San Carlos market corrected by 17.5%. I do not think it is a stretch to say this correction will not be as bad as the correction seen under the Great Recession. The mortgage tools do not make homeowners as vulnerable and the unemployment numbers will not reach the heights of 2008. My personal belief is that this correction will be much closer to 10% than it is to the 17.5%. The key metrics all favor that prediction.
Also worth noting is the fact that so many San Carlos buyers applied the brakes at the start of summer, not entirely due to interest rate hikes, but also because they believed the economy was getting ready to take a hit. My belief is that part of the 10% hit has already factored in and absorbed economic concerns and uncertainty.
The Critical Error Being Made By Some Current San Carlos Listings
The absolute worst mistake you could make as a San Carlos listing right now would be to price your home as if it was still March. This error is running rampant in San Carlos. Many of our active listings are trying very hard to convince buyers that a shift has not occurred. I can certainly respect an agent trying to get top dollar for their clients and sellers wanting the most of their home, but the way so many of these homes are being priced right now will ultimately leave them with a final sales price that will be lower than if they had originally priced it with the shift built into the pricing model.
Key Insight >>> Buyers are willing and ready to purchase in San Carlos, but most will not do so unless they can immediately recognize that sellers have taken the market shift into their initial list price.
If buyers get the impression, at all, that a listing is still on the March pricing model, the new San Carlos listing will quickly become a stale San Carlos listing. Sellers and their agents closing their eyes and pretending we have not experienced a shift will only, ultimately, be left with a high Days on Market number.
Key metrics support this conclusion as well. We currently have 39 Active Single Family Homes in San Carlos. We currently have 7 Pending Single Family homes in San Carlos. In March, these numbers would have been reversed. On March 14th, we had 31 Pending properties and 8 Active properties. Now, this shift is a bit overstated because the seasonal timing of this snapshot is a bit unfair. Traditionally, July is our slowest month of the year for home sales. I have always said that in San Carlos, you would stand a better chance at selling your home on Christmas Day than you would in July. It's that slow. Nonetheless, the stark contrast in the Active/Pending ratios are too obvious to ignore when making the case for a market shift.
2022-2023
The bigger picture view in San Carlos is that homes are going to continue to sell. If you are a seller, you are going to sell your home at an exceptional price over what you purchased it at, just not at the March 2022 value. If you are a buyer, you are going to get a 10% discount under the true height of the market. There really is value both ways, for the first time in a long time.
The reason I titled this paragraph 2022-2023, rather than the 2022, is because there are going to be a few months where we have a gap of buyer expectations (which are largely grounded in reality) and seller expectations (which are largely not grounded in reality). That gap is going to take a few months to close up as sellers are faced with new comps and understand the market truly has dropped 10%. That may take until 2023 to happen for some sellers. When it does, the San Carlos market will get back to moving at a more normalized rate.
Bob Bredel is the #1 Agent for San Carlos listings, buyer representations and total gross sales from 2008-2022.