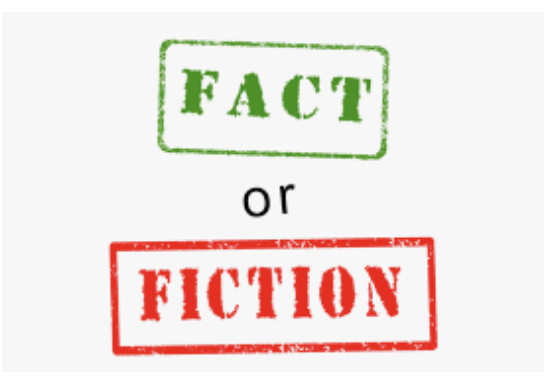 Thank you
I am so grateful and proud to announce that for the 13th year in a row, I will finish as the #1 Agent for San Carlos Homes (2008-2020). I cannot thank you enough for thinking of me to assist your family and friends. I am truly appreciative. Again, thank you.
As proud as I am of that achievement, the events that mattered most were the ones that truly benefitted our San Carlos community in 2020:
The Dwell Senior Salute which recognized graduating seniors whose graduations were canceled due to Covid.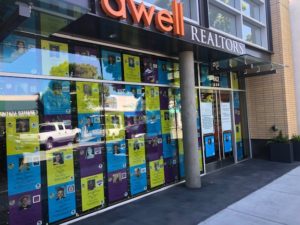 The Clark Griswold San Carlos Holiday Lights Contest which benefitted the One Life Counseling Center in December.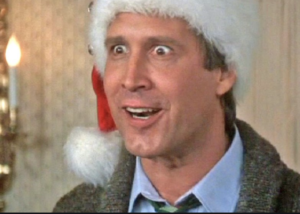 And of course, our SCEF sponsorship which guaranteed $50,0000 cash to our schools.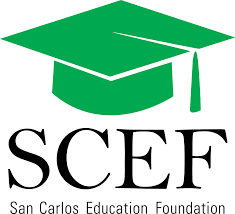 The Pandemic
I have been alive for 46 years. 2020 was without a doubt the toughest year I have ever experienced. A world-wide pandemic, Shelter In Place orders, a completely dysfunctional response from our government on all levels, online school, missed graduations, to send or not send kids to college (more on this below), isolation of senior family members, lost jobs, economic uncertainty and a host of other unimaginable issues for my family all seemed to hit at once. So, yes, I am ready for 2021.
Even with all of this, I do consider myself fortunate as many others have it far worse.  Many are dealing with personal losses due to Covid. Many of our local small businesses are suffering tremendously. Additionally, our frontline workers continue to put their lives (and essentially their family's lives) on the line every day to help keep us all safe.
As I try to stress to my daughters constantly, always pause and recognize different perspectives.
One Bright Spot
If you are trying to see through that dark fog of misery that was 2020, you may catch a glimpse of one of the few bright spots, the San Carlos real estate market. Last March, the Shelter In Place orders were announced that would extended into May, the stock market was in free fall, very little hope for a vaccine anytime soon, PPP equipment was scarce and knowledge of the Covid 19 virus was extremely limited. Had you told me at that moment that the San Carlos real estate market would thrive and beat the 2019 market, I would have thought you were insane. Compounding the odds against this probability was the timing of the brunt of the pandemic.  Each year, 55-60% of my business in San Carlos takes place between March – May, or exactly the time period of the Shelter In Place order. There was every reason to believe the market was going to slide. However, it thrived.
San Carlos Real Estate 2019
Homes Sold: 279
Average Selling Price: $2,104,944
Average Price Per Square Foot: $1,096
San Carlos Real Estate 2020
Homes Sold: 298 (+6.81%)
Average Selling Price $2,162,690: (+2.74%)
Average Price Per Square foot $1,126: (+2.73%)
Deciphering Truth From Fiction
You are going to hear a wide array of opinions on why our market has been able to thrive during the pandemic.  Listed below is a compilation of statements that I have heard with regard to the San Carlos real estate market, and I want to give you the inside scoop on what is fact and what is fiction. The goal of this site has always been to give you an insider's view from the top of the San Carlos market.
#1. Residents are fleeing towns like San Carlos because they can now work remotely from another part of the country that is cheaper to live.
Fiction. While there certainly are folks relocating for jobs, my observation and experience is the number of residents leaving San Carlos for other parts of the country is no higher than in any other year. The overwhelming majority realize their best chance for success in their careers is to remain local. This is a sensationalized statement with no real data used as evidence to back it up.
What is true. This is not to say that residents are not leaving.  However, the above statement would be more accurate if it stated residents and businesses are leaving the Peninsula in general because they have had it with CA income taxes and the 13% additional state tax on capital gains.  Additionally, many small businesses are being strangled in California with additional employer taxes and overly burdensome state compliance.
#2. The Pandemic has caused many residents of San Francisco to seek out Single Family Homes on the Peninsula to allow themselves more space.
Fiction. While there are certainly some families that have given up their loft or condo in SF for a home and backyard down the peninsula, it is no more than we see in an average year.
What is true. When purchases are made in San Carlos from residents outside of San Carlos, our number one feeder is San Francisco. From what I have seen over the past year, there is nothing to indicate that this number is any higher than in a normal year. Our total number of homes sold in has been 298, 279 and 286, from years 2020-2018, respectively.
#3. Gauging Interest Rates is the Best Way to Predict the San Carlos Market.
Fiction.  While interest rates are always a key factor in assessing the attractiveness of a purchase, they are not necessarily the best indicator of a housing market such as San Carlos.
What is true. The best and most reliable indicators of the San Carlos market are very simple and have been for almost 85 years. They are (1) stock market performance and (2) the unemployment rate in San Mateo County.  There is no magic formula here. It truly is that simple.  If you believe the stock market is going to perform well and that local unemployment will remain at a healthy level, the San Carlos housing market will do the same.  These two indicators have been amazingly accurate as stand-alone gauges on the San Carlos market since the end of the Great Depression.
#4. The Best 2021 Project to Improve the Value of Your San Carlos Home is a Kitchen Remodel.
Fiction. For years 1940-2019, this would have been a correct statement. 2020 changed that.
What is true. The best project for San Carlos homeowners to undertake in 2021 would be to add outdoor living space.  This was a trend that was quickly catching up on the kitchen remodel prior to the pandemic. Now, it is the clear leader. The need for more space and the need to be outside in spaces that can accommodate outside living for 8-12 months out of the year is on almost every buyer's wish list right now.  More on this topic in an upcoming blog post.
#5. Off-Market Sales Will Continue to be More Prolific in 2021.
Truth. Nothing has been more surprising to me than how robust the off-market sales arena is in San Carlos. This was a route that San Carlos has been seeing more and more with each successive year.  The pandemic hit and put the off-market sales into overdrive for very understandable reasons.  Limiting the amount of people coming through your home was a compelling reason to sell your home off market. To read more on the reasons for off-market sales, click here.
As awful as 2020 was, it was also a time to see the very best in our community. Seeing residents do everything they can to support our local merchants downtown and the donations around the holidays from our fellow San Carlos businesses was truly inspiring.
I want to wish all of you all the best for 2021 and hope that it will find you and your families healthy and safe.
Stick together, San Carlos.  We've got this.
From above: My daughter, Olivia, was just a year old when I started in San Carlos real estate.  In August, we dropped her off for her freshman year at Wake Forest University in North Carolina. There is no easy way to describe just how fast time flies.