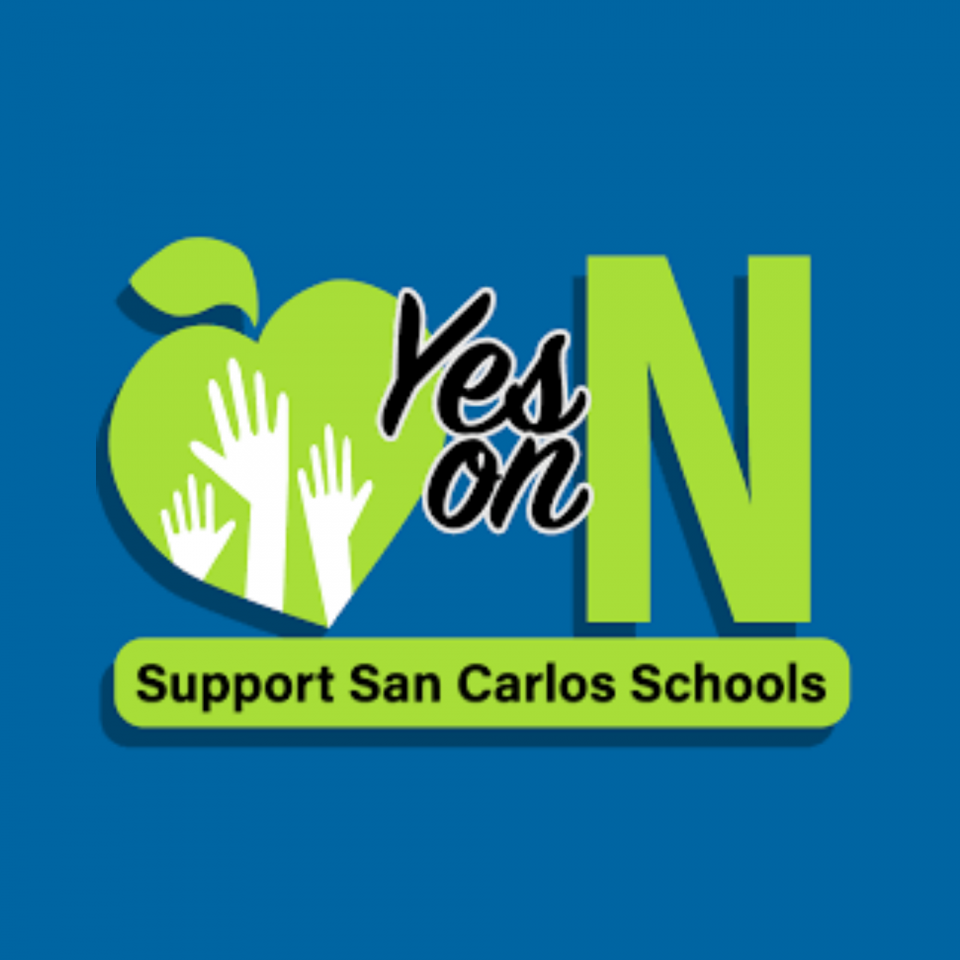 There are some tough facts that we need to face in San Carlos when it comes to our schools.  The level of funding by the State of California to all of its schools is one of the lowest in the nation.  To make things worse, the level of funding given to the San Carlos School District is one of the lowest in the state and San Mateo County.
Proposition 13
The natural reaction for many is "disbelief" as they cannot reconcile underfunded schools when our property taxes are so high.  Here is what those folks need to understand: your property taxes are not directly funding our schools.  Prop 13 and Basic Aid declarations did away with that type of funding for San Carlos in 1978 (Read the full article here to understand how San Carlos Schools have been losing financial ground each year since the passage of Proposition 13).
The reality is that San Carlos has had to rely on a very minimal contribution from the state, on a per student basis, ever since.  The SCSD is on their own for everything else.  How have they managed to keep everything afloat?  Herculean efforts by the San Carlos Education Foundation to fill in the gaps, consistent belt-tightening and parcel taxes, have all helped to keep our schools functioning at a very high level.  If any of these should fail we would risk severe losses to our schools.  This notion helps to highlight the extreme importance of Measure N, which will be front and center on the ballot on March 3, 2020.
Measure N
Measure N is a renewal of the current Measure P, which is the current parcel tax in San Carlos for our schools.  Measure N would extend Measure P, and add an additional $88 to the parcel tax for a total tax of $334.  This parcel tax would have a duration of 8 years.  The desperately needed funds produced by the Measure N parcel tax will be used to support students in grades K-8 by maintaining high-quality educational programs, including math, reading, and writing, and hands-on science instruction, technology and engineering; attract and retain qualified and experienced teachers; and supports art, music, libraries, and a well-rounded education. Essentially, everything we would hope for in our school system.
Measure N will require a passage rate of 66.7% of all voters within the San Carlos School District boundaries.  Voters must be registered by February 18, 2020, to be able to vote on March 3rd.
Noteworthy Details of Measure N
By law, all funds from Measure N must stay local, dedicated to SCSD schools only.
The State cannot take Measure N funding away.
Measure N funding is only for school instructional and educational needs.  No funds are allowed for administrators' salaries or pensions.
Independent Citizens' Oversight and mandatory audits will ensure Measure N funds are spent properly.
An exemption from the tax is available for senior property owners 65 years and older.
Why You Should Vote For Measure N
The passage of Measure N is critical for our schools.  Even if you do not have a son or daughter in the SCSD, please consider how important good schools are for our community.  If the critical need for sustaining our schools needs are not enough for you, and you are not swayed by the notion that our community is better off for having top performing schools, then perhaps this last thought will persuade you:  The schools in the San Carlos School District are the #1 reason buyers move San Carlos and they are the #1 reason you have enjoyed such amazing property values.  While the thought of paying any parcel tax is certainly less than appealing, understand that it is an investment in not only our kids and schools, but your own investments as well.
Please stand with me and Vote YES on Measure N.