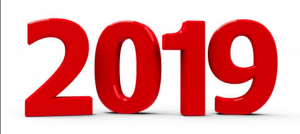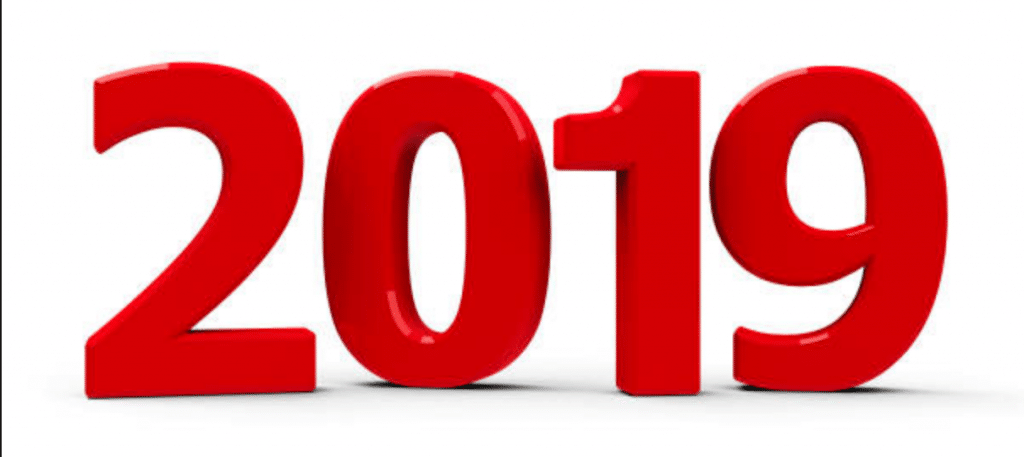 A very happy new year to all of you.  I sincerely appreciate you visiting the San Carlos Blog!
New for 2019
Prior to getting to 2019, I want to let all of you know of some exciting news.  The San Carlos Blog is now just weeks away from being re-launched.  We were hard at work in November and December, redesigning this site into a platform that will have a functionality and ease-of-use that is second to none.  As the San Carlos Blog enters its 13th year, I am looking forward to once again sharing the insights and story-behind-the-numbers, that is uniquely told from the top of the San Carlos real estate market. My goal has always been to accurately portray my vantage point to all of my readers in a direct and fully transparent manner so that they can have a truly comprehensive, insider's view of our market.
Market Predictions
If you came here looking for a prediction on the 2019 San Carlos real estate market you may leave disappointed. I've learned over the years that predicting any real estate market is well outside the expertise of not only myself, but likely most realtors.  If a realtor offers you a prediction of an overall housing market projection, I would view it with the highest level of scrutiny.
Those who practice in a real estate market are in an entirely different profession than those who predict it.  Predicting real estate markets takes years of education on economics, financial markets, employment ratios, lending conditions and years of experience and study. There are very bright people that devote their lives to studying housing markets and even still there is always disagreement on predictions among those experts.
If your realtor is not guiding you on a market forecast then what, exactly, should he or she be doing?  It is normally quite obvious whenever you are buying or selling a home as to whether the market is tilting up, down or somewhere in the middle.  The very best realtors take that current market indication and maximize their client's interest within that current flow of the market.  I've always thought of it as building a case for a jury.  If the jury is the buying and selling public, how do we put the current conditions in our favor in such a way as to maximize a buyer or seller's chance of succeeding with the best possible outcome.  If a realtor is really on their game, they can point not only to current comps, but they can also utilize comps that are pending, off-market, as well as upcoming properties that may help or hinder their client's prospective sale or purchase.  They should be using every available tool to frame and bolster their clients odds of success.  This is where the real value of neighborhood experience and expertise comes into play, and the true role of the realtor.
Bullish on San Carlos
 In years past I have had some readers say that I am too optimistic on the then current San Carlos market.  The takeaway is that a better San Carlos market is better business for me and Dwell.  I always clarify this misunderstanding with two points:
I am bullish on San Carlos as a city, not necessarily every San Carlos real estate market.
Believe it or not, the best markets for me from a business perspective are markets that are very level, and sometimes even when they are tilted slightly down. Why?  More inventory tends to change hands and suddenly buyers, and especially sellers, become far more discerning with who they use as an agent.  The stakes are much higher and the margin for error much smaller.  Friends of friends and relatives with their real estate license tend to be used less in these types of markets.
Where does the San Carlos Market currently stand?
 You have undoubtedly seen lot of news headlines and other articles talking about the fact that the market is slowing as well as predictions that it will continue to slow in 2019.  It may, and it may not.  Here are a few points to keep in mind as you formulate your own opinion:
Per the San Jose Mercury News, California unemployment is current at a record low of 4.2%. San Mateo, San Francisco and Santa Clara counties are below 3%.
While the market certainly started to exhale a bit in the second half of 2018, keep in mind that a portion of any correction has already been built into our San Carlos market as we head into 2019. Between September 15-25, 2018, San Carlos inventory went up 300%.  This quickly settled the market and the once crazed demand was partially extinguished.  However, it is also worth noting that our market was still able to handle the influx and eventually sold the entire surge of inventory with only about a two-three week delay when compared against the velocity of the spring market.
While things can change very quickly, inventory does appear to be low once again heading into this year. A survey of top San Carlos agents would show that they do not have an above average number of listings coming this spring.  Expect inventory levels to be on the lower side, just as they have been for the past few years.
Where do we currently stand?
As is the case with most years in January, we currently have very limited inventory.  Interest rates dropped a full half point through last week bringing mortgage rates down just under 4.0%, again. If 2019 picks up where 2018 left off, the market will have opportunities for buyers and sellers.  Sellers on the market right now will get a very good price for their home and buyers, especially the San Carlos move-up buyer, will be afforded some opportunities to complete what seemed like an impossible move over the last five years.  Terms have relaxed just enough to open our market up to a variety of transaction types.  The best way to summarize our current market would be:  healthy, stable and opportunistic for the San Carlos move-up buyer.
As always, happy to answer any market related or follow up questions to this post.
bob@bredelhomes.com